I have a poem up this week at The Rain Party, & Disaster Society, McKinley (6:16).  It's from a series of pieces I began in may that return to For Fora, the album of ambient music I recorded in 2005. Here's the track it references/takes it title from.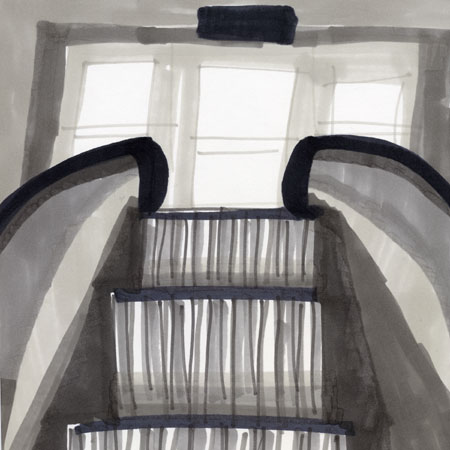 Trying to reconstitute all of those mall-based memories (some from 20+ years ago) and giving that album a new listen has been fun. I don't know what I'll do with the finished series; there are 12 malls referenced on For Fora but I might add a few more in there to fill out a manuscript. How could I write about malls and leave out Syracuse's Shoppingtown?
Fun fact: my mother loved that escalator drawing I did for the cover so much that she has it framed & hanging in her living room.