Patrick Williams
|
kind of
rendered
rendered
I made twelve drawings (graphite on paper) based on the model I constructed from basswood & glue. You may experience them in the order in which I finished them by scrolling down or using the numbered links above. Or, the detail images to the left have been randomly positioned to allow you to view the images as you like.
21.09.04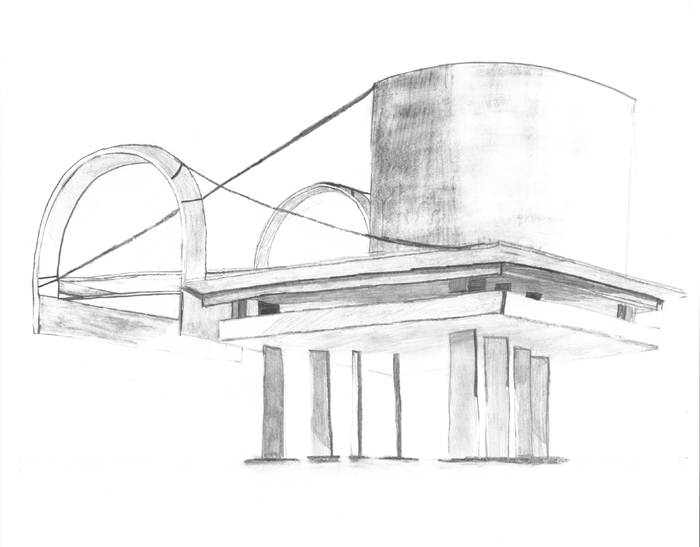 [top of page]
22.09.04
[top of page]
[top of page]
24.09.04
[top of page]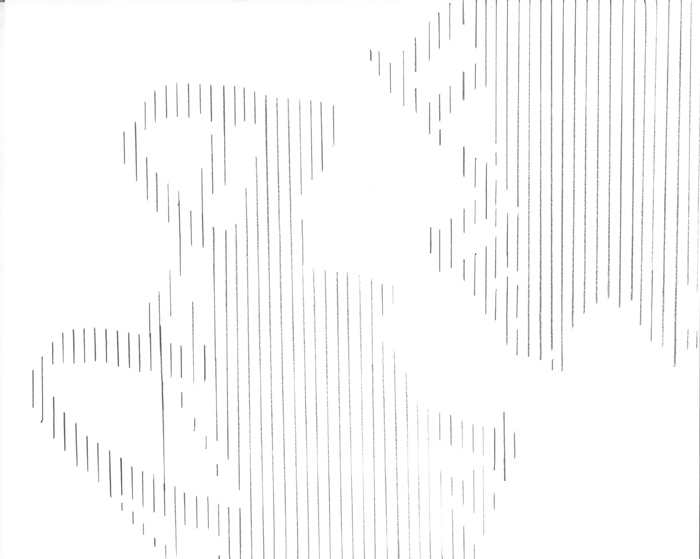 [top of page]
[top of page]
25.09.04
[top of page]
[top of page]
26.09.04
[top of page]
27.09.04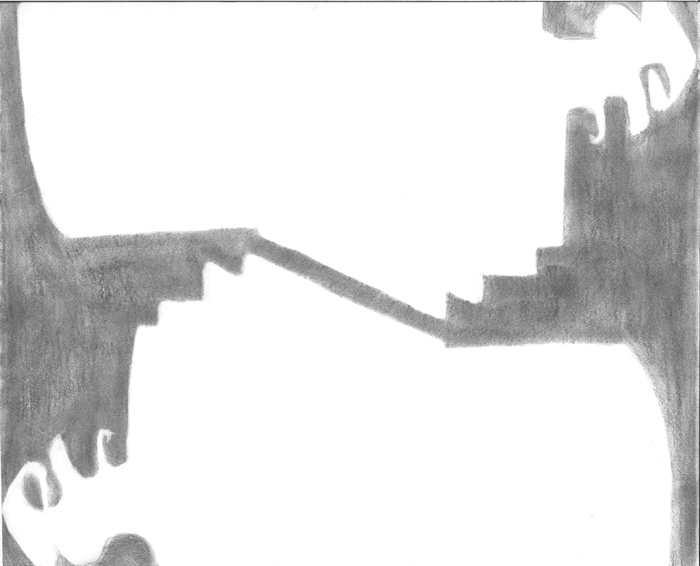 [top of page]
28.09.04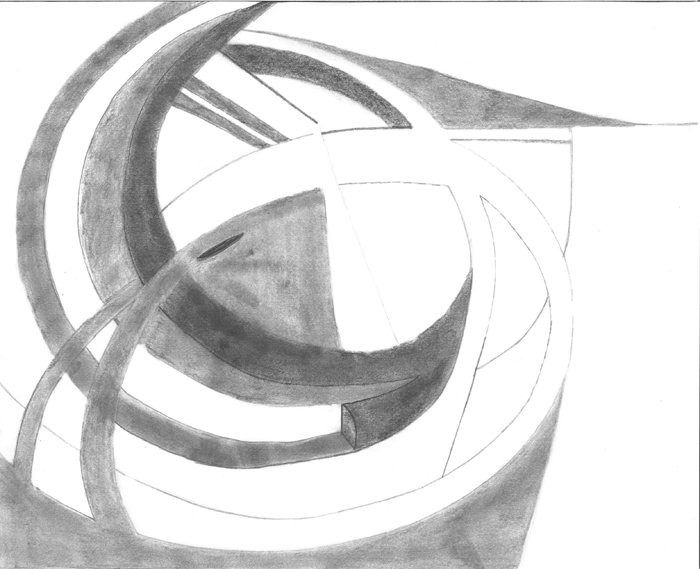 [top of page]
[top of page]
Process
[top of page]
I started my process of drawing by spending a couple of days making small, gestural drawings of the model at various scales. I began my first official drawing shortly after, and found myself spending a lot of time trying to render the details of the model as exactly as I could. I wasn't altogether happy with the results of these drawings and decided to revisit my writing about the model to see if I could find another, less representational direction.
Some of the ideas that guided my model building were severe shadows, boundaries, mutually exclusive views, and preserving curves. I began to concentrate on the shadows cast by the the model, both on the surface of the model itself and on the walls, floors, and surrounding objects. Every few drawings I went back to a representational approach (though with different scales and views in mind) in order to keep the model's physical characteristics in mind. I used a several lamps and tables to shape the shadows. At times, the model was very close to my face as I drew; other times I was beneath it.
Many of drawings are based solely on shadows. In some instances I traced multiple shadows on the same page and explored the overlaps and spaces among them. I used only straight lines to fill in shadows in several drawings, in an attempt to approximate the slits and slats I explored in building the model. I smudged graphite to achieve the amorphous boundaries of shadows. I tried to wrap my model around the sheet of paper in at least two cases. I isolated views in others.
I erased as much graphite as I applied. I started out using harder pencils, but in the later drawings I used more HB, 2B, and 5B than anything else.
Below are some of the things I wrote in my sketchbook as I was drawing and thinking about drawing:

make it look like a monster
darken interiors
values from volumes
hang it
translate to map
contour/topographic
turn it inside out